Fronted by queer artist Lora-Faye Åshuvud, the project really reminds me of a young St. Vincent or Perfume Genius…Arthur Moon's debut record is out August 2 (private stream here), with a special Vinyl Me, Please release next month – they just released new single "Homonormo" ahead of Pride Month, which has been getting a lot of love on BBC radio, Spotify's New Music Friday, etc.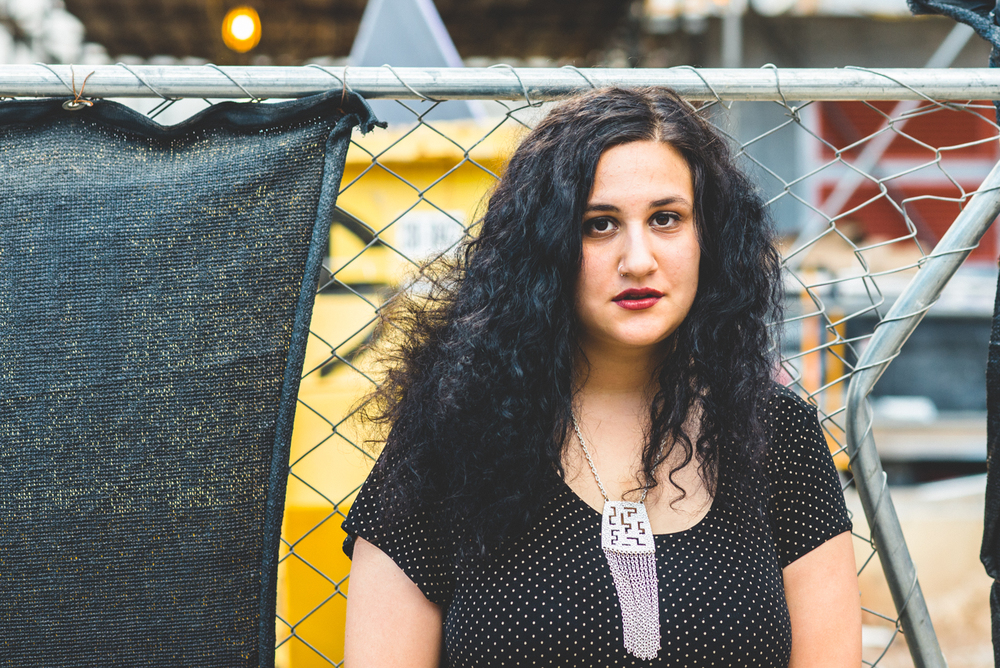 "I Feel Better" gave listeners a darkly bubbling peek into Lora-Faye's deconstructed pop, exploring the concept of "incorrect music" and how it is in itself a queer impulse: breaking the rules, and finding the power that comes from doing things "wrong" by celebrating it, owning it, making it the center of the music…She often writes her lyrics using cut-up newspaper articles, adding to the collage-like quality in the band's music.
The Arthur Moon project is a collaboration with musicians Cale Hawkins (Quincy Jones, Bilal, Wyclef Jean) and Martin D. Fowler (a composer for This American Life). They'll be touring with Oh Land later this year.
"An artist somewhere between tUnE-yArDs and Anna Calvi…a kind of experi-avant-pop you can dive deep into"

– Noisey
"Strangely lovely pop…like viewing a Kandinsky painting: all abstract forms, nonsensical scenes, vivid colors, and broken rules."

– PAPER
"Dump the heteronormativity and get on Arthur Moon's wavelength instead. The beat will lead you."

– Refinery 29
"Spacious drum hits, ambient sweeps, subtle electric guitar and synth layers"

– Stereogum