Pol Overseeing MTA Hearing to Take Aim at High-Paid Execs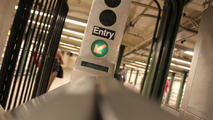 The head of the New York State Senate's transportation committee said he will take a "very close look" at MTA employees who earn six-figure salaries during a budget hearing scheduled for this week.
Sen. Tim Kennedy, whose district includes Buffalo, was appointed chair of the committee this past December and will preside over an MTA budget hearing Wednesday.
In an exclusive interview with News 4 on Tuesday, Kennedy said he planned to ask the MTA about its own executives' salaries.
The agency is seeking tens of billions of dollars to modernize and replace signals throughout the subway system.
"The fact that there are 2,500 individuals that made over $300,000 within the administration deserves a very close look," Kennedy said. "We are going to be asking questions about that."
News 4 has reached out to the MTA for comment on Kennedy's statement. 
During the interview, Kennedy said the committee's job "is to hold the MTA accountable." 
"And you're going to see accountability demanded," he said.
The senator also addressed the fact that his upstate New York district is hours away from the New York City subway system, noting that he frequently takes the subway, the Long Island Rail Road and Metro-North.
For his part, Gov. Andrew Cuomo on Tuesday maintained there were only two possible sources for MTA funding. 
"There are only two options. Either the fares go up, or you have congestion pricing," Cuomo said in an interview with Brian Lehrer. "Pick it. And make the politicians pick it. It's A or B. There is no C."
Photo Credit: Valeria Gonzalez